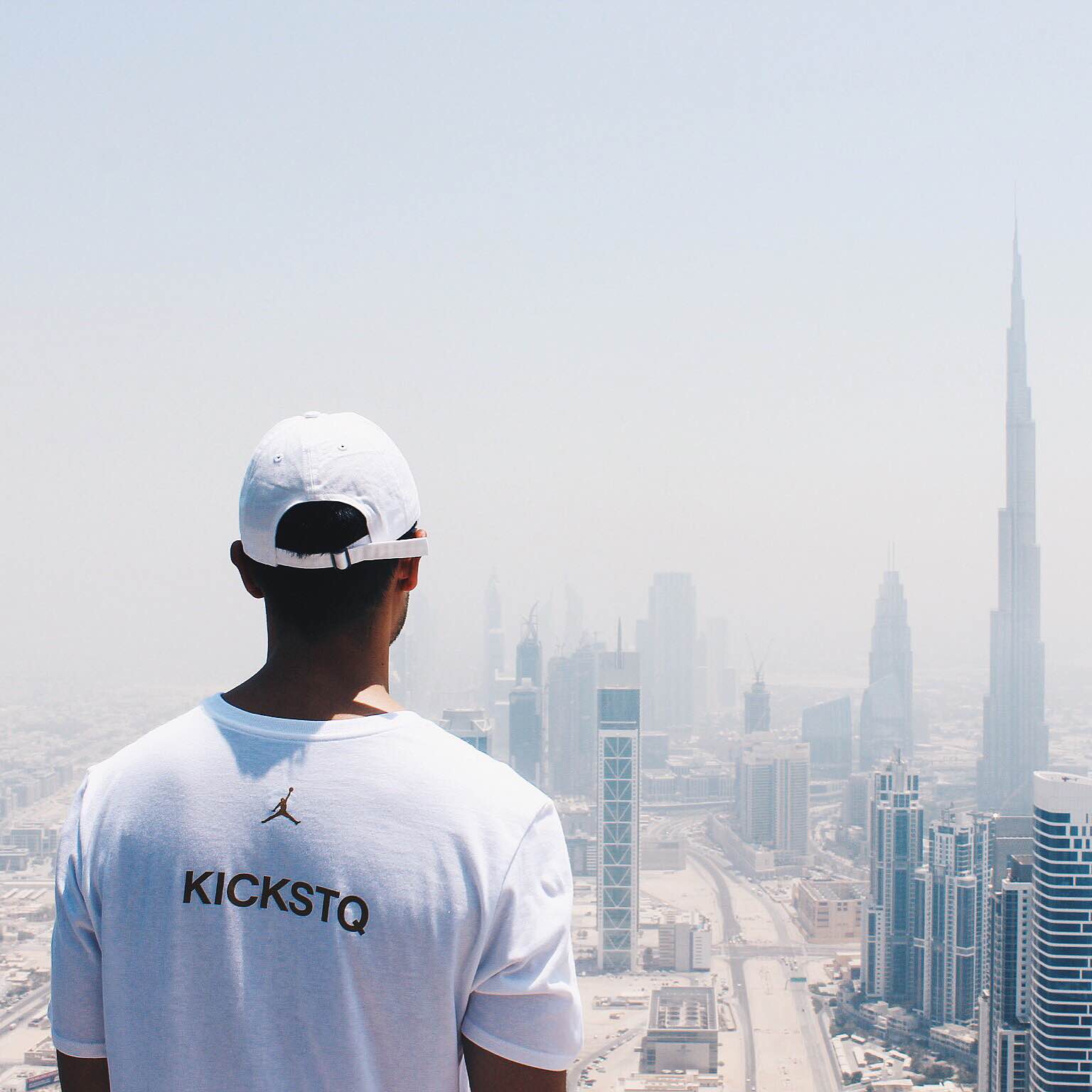 ABOUT
KicksTQ
Hailing from Kuwait, Tareq Q has emerged as a style influencer and celebrated sneaker collector through his Instagram feed which was started in 2014.
His online presence on social media serves as an exploratory feed of fashion, sneakers, and Arab culture.
Gaining notoriety through his taste of streetwear and high fashion, his unique posts have landed him features on "who to follow" lists on several revered online publications such as Complex as well as features on Hypebeast and Highsnobiety. Tareq, better knows as "TQ" enjoys the opportunity to create with others, already collaborating with the likes of Jordan Brand, Under Armour, Lexus and Cadillac. His work has been recognised internationally, helping shape the streetwear fashion industry and proudly putting the Middle East on the map.